Organic Tips
Curbside Organics Collection is every two weeks
Green bins must be less than 16kg or 35lbs
Please continue to compost in your backyard
Reduce Odours:
Empty your kitchen catcher frequently; wash or rinse containers as needed.
Don't leave food waste exposed; keep container lids tightly closed.
Line the bottom of your containers with newspaper or paper towel to absorb moisture.
Freeze meat, fish, poultry or bones and put them in your green bin on your collection day.
 Sprinkle a small amount of baking soda, garden lime or vinegar in your containers.
Store your green bin in a secure, cool, ventilated location.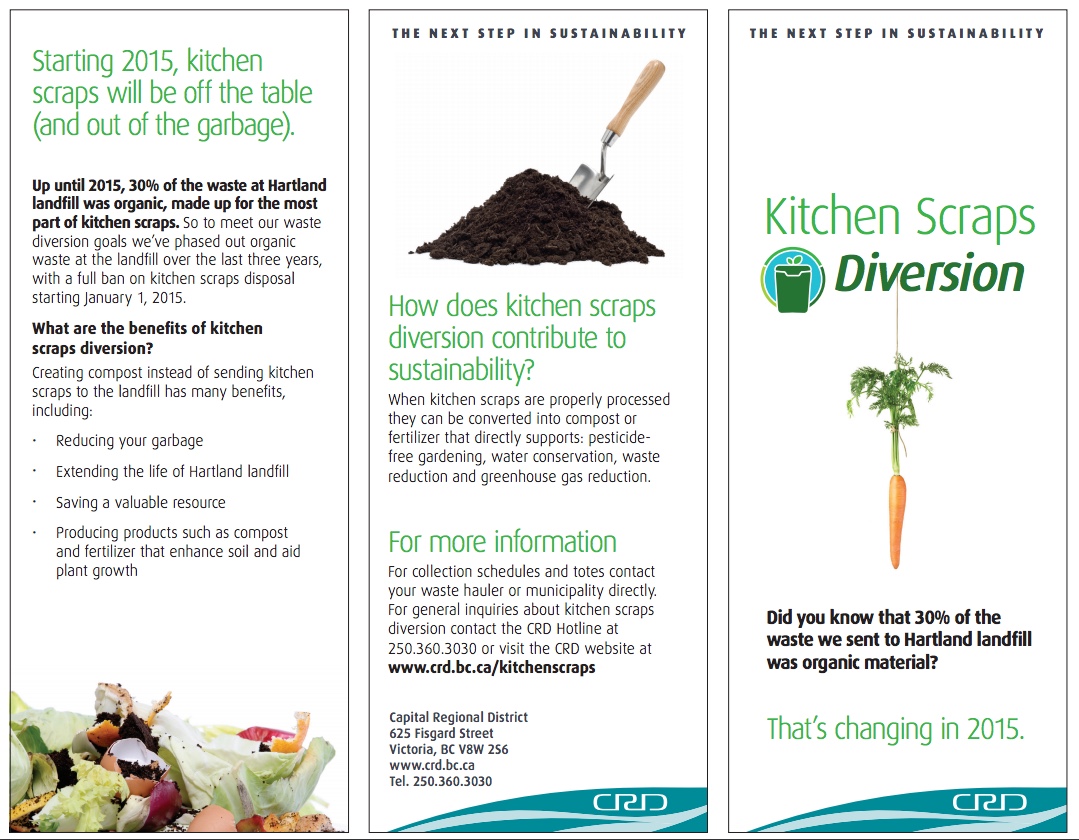 Important information about the upcoming January 1, 2015 landfill ban on regional kitchen scraps. Details and information about the procedure for acceptance of regional kitchen scraps at the Hartland landfill kitchen scraps transfer station. Please refer to the Regional Kitchen Scraps Strategy website for information.